The collapse of a roof at a church in northern Mexico has killed an unknown number of people, according to church authorities.
Tamaulipas state police said about 100 people were in the church during Mass at the time of the collapse with about 30 trapped in the rubble.
While they did not give details of casualties, the Mexican Council of Bishops issued a statement saying "we join in prayer at the tragic loss of life and those injured".
Bishop Jose Armando Alvarez of the Roman Catholic Diocese of Tampico said the roof caved in while parishioners were receiving communion at the Santa Cruz church in the Gulf coast city of Ciudad Madero, next to the port city of Tampico.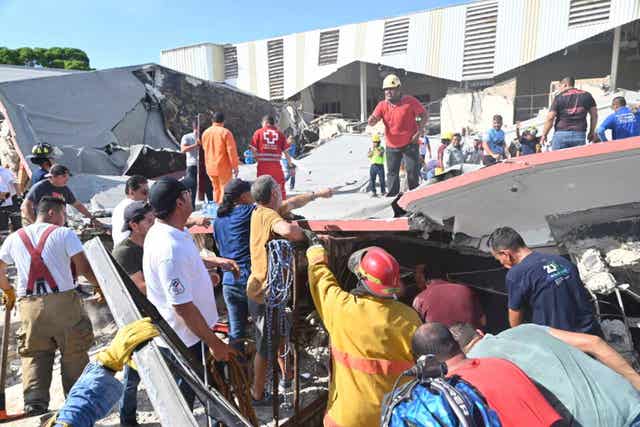 He said in a taped message: "At this time, the necessary work is being performed to extract the people who are still under the rubble. Today we are living through a very difficult moment."
A statement from the bishop's diocese on social media said: "From underneath the rubble, thanks to Divine Providence and the work of the rescue teams, people have been pulled out alive! Let's keep praying!"
Units of the National Guard, state police, state civil defence office and Red Cross were at the scene.
Building collapses are common in Mexico during earthquakes, but the National Seismological Service did not report any seismic activity strong enough to cause such damage at the time of the collapse. Nor was there any immediate indication of an explosion.